Other Undergrad Things
activism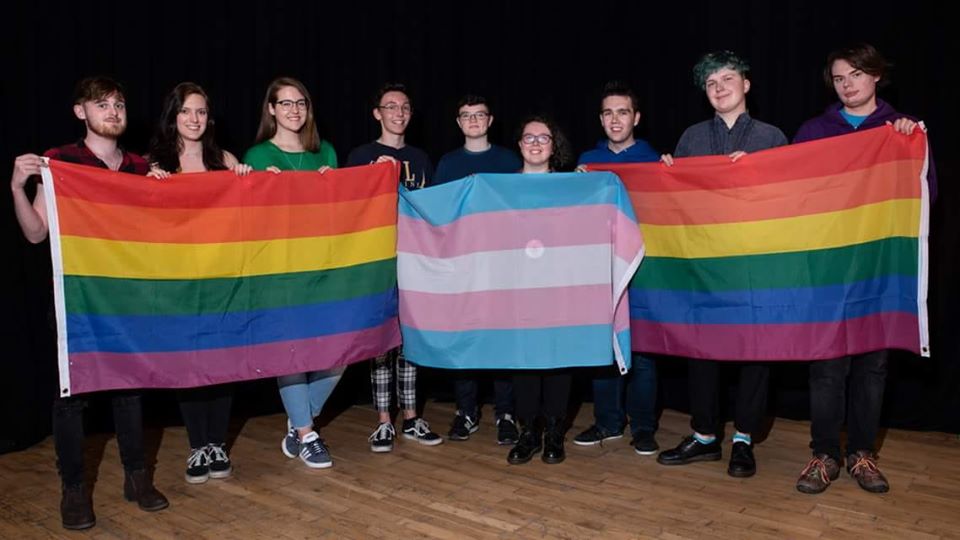 For the last couple years at Sheffield I've been part of the LGBT+ representative committee, which represents, supports, and acts on behalf of LGBT+ students. We organise campaigns to raise awareness of and enact change regarding issues affecting the community, offer confidential welfare support to students in need, and run a variety of socials where people can make new friends.
Currently, I am the Publicity Media Officer, which means that I am responsible for promoting the committee and its activities. I manage online publicity platforms including a website and various social media pages, and also liaise with external and Students' Union groups to publicise events.
Previously, I was the Bi+ Caucus Leader on committee, who acted as a representative for bisexual and pansexual people in committee meetings. I chaired caucuses where people from these groups could feed back to the main committee on how to be more inclusive. I also ran a successful Bi Visibility Day event in collaboration with the LGBT+ Staff Network.
outreach
I'm particularly passionate about reaching out to underrepresented groups and making sure they get the same opportunities as everyone else. In April 2019 I co-organised an event for Global Diversity CFP Day to help people enter the world of speaking at technology conferences. I also gave a talk of my own, titled "Elm: putting the fun in functional", about the programming language Elm.
In August 2019 I volunteered at the International Conference on Functional Programming in Berlin, an annual event where researchers and developers meet to hear about the latest work in functional programming. I had various roles including ensuring that sessions and workshops were running smoothly, recording talks, and supervising lunch hours.
I've also been involved with the charity Code First: Girls, which aims to increase the number of women and non-binary people in technology. I was signed up as a volunteer instructor to deliver an intermediate Python course, but unfortunately we didn't get the numbers to run it. However, I helped out at a few sessions of the beginner course, where we taught HTML, CSS, JavaScript and Git to students from a variety of backgrounds.
More contrast
Dark mode